YOU ARE WELCOME
PEOPLE IN MIND AND AT HEART
Go to YOU ARE WELCOME
YOU ARE WELCOME
Welcome to Living Word Church International (LWCI). We are thankful that we have reached you. At LWCI we share sound and life-changing teachings based on the living and enduring word of God through which we are being purified at heart, growing in the knowledge of God and doing great exploits. We are committed to the vision of "Knowing Christ and Making Him Known". We seek with all humility to reconcile any people to God through Christ Jesus. Please consider visiting us in person if you are not doing so and you will surely be loved and blessed.
Go to CHANGE
CHANGE
THEME FOR 2018
Then we will no longer be immature like children. We won't be tossed and blown about by every wind of new teaching. We will not be influenced when people try to trick us with lies so clever they sound like the truth.

Instead, we will speak the truth in love, growing in every way more and more like Christ, who is the head of his body, the church.

— Ephesians 4:14-15 (NLT)
Go to SUPPORT GROUPS
SUPPORT GROUPS
Participating in a cell group is very important. This is very clearly illustrated in the book of Acts how the early church was established and grew. Living Word Church Int'l (LWCI) is broken into small or cell groups named Support Groups. These Support Groups are designed to help build among us strong bonds and strong sense of belonging as we pray, study, share and walk together in the Lord.

Please contact us on (02) 8604 7728 to connect you to one of these Support Groups near you. Everyone is warmly welcome.
Go to COUNSELING & FREEDOM
COUNSELING & FREEDOM
God still cares, God counsels, God heals, God sets free, God protects, God helps and more. We offer free professional counseling to the community and help free people from evil spirits. Only believe in the Lord and Savior Jesus Christ and there is no victory that God cannot give you. Act 10:38 says, "How God anointed Jesus of Nazareth with the Holy Ghost and with power: who went about doing good, and healing all that were oppressed of the devil; for God was with him." Please call us and book for an appointment on (02) 8604 7728.
About Us
Knowing Christ and Making Him Known
Those who know their God shall be strong and do great exploits.
Our Vision
We envision LWCI as local churches of large number of holy and passionate believers Knowing Christ and Making Him Known wherever God places them in life.

Our Mission
To build a holy, victorious and united people devoted to knowing the hope of the calling of God, growing in the grace of God, contributing positively to our communities and inviting all to join us in our love and world-changing walk with God through the Word of Christ Jesus.

Our Culture
We are a church characterised by H.E.L.F., which stands for Honour, Excellence, Loyalty and Fortitude.

OUR STATEMENT OF FAITH
Honouring God and honouring people.

Excelling in all things with love as our foundation.

Faithfulness to the Lord and the ministry to which we are called.

Courageous even in pain or severe adversity.
CELEBRATION SERVICE
Sunday @ 9:30am - 12pm
HOUR OF PRAYER
Monday @ 6pm - 7pm
SUPPORT GROUP MEETINGS
Tuesday @ Various Times & Venues


MID-WEEK SERVICE
Thursday @ 7pm - 8:30pm
YOUTH IN HIS PRESENCE
Friday @ 7pm - 9pm



OUR MINISTERS
Serving people with gladness as to the Lord
Chris & Vida Bonsu
Senior Pastors and Overseers
of Living Word Church International
Ps Chris & Lady Ps Vida Bonsu have been in the ministry of Christ for over 30 years. Ps Chris with an undying support of Mama Vida served as an overseer of Mamprobi Baptist Church, Ghana, a president of African Christian Fellowship, Sydney and has been an overseer of LWCl since 2005.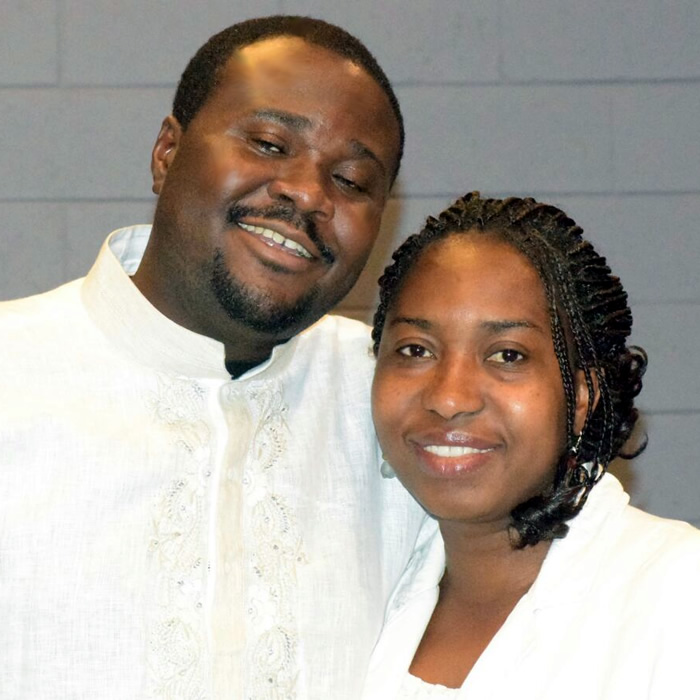 Eric & Barbara Keteku
Associate Pastors of Living Word Church Int'l, Prospect NSW 2148
Victor & Ruth Kollie
Senior Pastors of Living Word Church Int'l,
South-Brisbane QLD
In 2015, Ps Victor and Lady Ps Ruth Kollie started a branch of Living Word Church Int'l (LWCI) in Brisbane, Queensland. Ps Victor and Ruth Kollie had faithfully served at LWCI, Prospect NSW, for many years. When a time came to settle in Brisbane, they decided to extend the work of God in Brisbane.
James Ansumana
Elder of Living Word Church Int'l,
Prospect NSW
Testimonials
They overcame Satan by the blood of the Lamb and by the word of their testimony.
ECHOES OF LIFE RADIO
Streaming to you the powerful word of God
and songs of inspiration and worship.
Get in Touch with us
We will be more than happy to connect with you